EPSTONE, specialist of natural stones
Installation of slabs
Installation of natural stone slabs in Nice, Grasse and surrounding areas
Paving and cladding specialists: We also put our expertise at your service for the installation of slabs in the Maritime Alps or in the Var. Our team operates with professionalism and rigour for the installation of your slabs. We accompany you in your project from beginning to end, from drawings to finishes. We perform the installation of slabs to create a terrace, pool deck or simply for coating your interior floor. Our slabs add authenticity and charm to your interior and exterior.
Very industrious: Our slab specialists perform the installation meticulously.
Would you like more information on slab installation? Our professionals are available, please do not hesitate to contact us. Would you like a quote? This service is free of charge.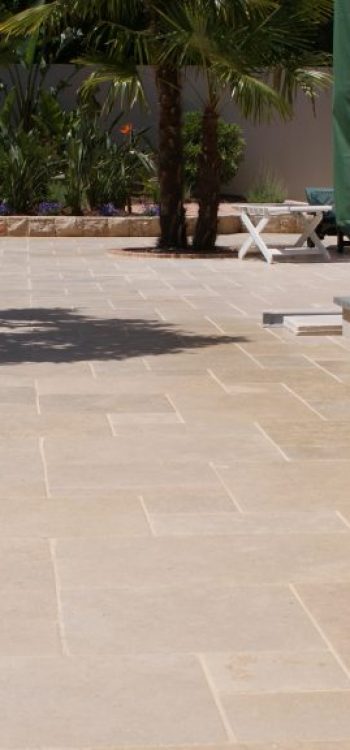 OUR SERVICES
Slab installation: terrace, pool deck, interior…, in the Maritime Alps
Installation is our job!
Do you dream of a natural stone terrace for beautiful days? Or a pool deck? Or even a kitchen or living room with a slab floor covering? Our team offers its services for all your slab installation requests. We guarantee our work and a high-quality finish. Custom: We adapt to all of your wishes. We offer various models and colours.
We adhere to all installation steps: earthworks, concrete pouring, mortar screeding, buttering-floating method, forming joints and cleaning.
A fabulous rendering, at low cost!
Indulge in the aesthetics and authenticity of the slabs! Actually, the installation of slabs will bring brio and cachet elegance to your home. Discover an excellent quality/price ratio in the installation of our slabs.
In more: very easy maintenance, natural stone slabs are also very resistant despite the passage of time and inclement weather.